Rule #340: Good food brings people together.
This list of Easter recipes contains ideas for menus including: appetizers, brunch ideas, side dishes, main dishes, and desserts. Everyone's Easter looks different, so I hope you find at least one appetizer to help celebrate the day!
Easter Recipes: Brunch Ideas
Caramelized Onion and Bacon Quiche
This easy-to-make quiche can be done ahead of time in parts: make the crust early and let it cool, keep the egg mixture in the fridge until ready to bake, then pour the egg mixture into the crust and bake!
This is a low-carb, healthier dish that's perfect if you've got a heavier lunch or dinner ahead of you.
This Apple Bread could either be a yummy breakfast or brunch treat or dessert!
This Streusel Coffee Cake is always a winner at our get togethers. It's very easy to make, too.
Tortellini and Antipasto Salad
This is a unique, refreshing salad that's filling but still light.
This salad is full of good proteins like avocados and grilled chicken.
Slow Cooker Cheesy Cauliflower Soup
This soup would be a light, low-carb option to serve alongside a salad or as a second course in an elegant Easter dinner.
Easter Recipes: Appetizer Ideas
Best Spinach and Artichoke Dip
This is a definite crowd pleaser! It's perfect for large groups or potlucks.
Whipped Feta and Marinated Cucumbers
This light, refreshing appetizer would be a great start to any Easter get together.
These easy-to-assemble Caprese Bites can be made ahead of time, then stored in the fridge.
This simple Avocado and Goat Cheese Dip is a lighter option as well. It's a creamy, delicious, and unique dip.
Easter Side Dish Ideas
These dump-and-go Slow Cooker Pinto Beans are an easy, delicious side dish that pairs well with most anything.
Grilled Corn and Asparagus Salad
This refreshing side dish can be assembled ahead of time and stored in the fridge until ready to serve.
This is another make ahead salad that's light and pairs well with most main dishes.
These delicious, simple grits are the perfect companion to an Easter ham. Our kids LOVE this recipe!
White Bean, Asparagus, and Broccolini Salad
This is a different salad that is perfect for spring and all the foods we have this time of year. The dressing is a light and refreshing little zip to pair with most main dishes.
Funeral Potatoes (Buffet Potatoes | Party Potatoes | Cheesy Potato Casserole)
This hash brown casserole is a crowd pleaser that's easy to make and always is a hit!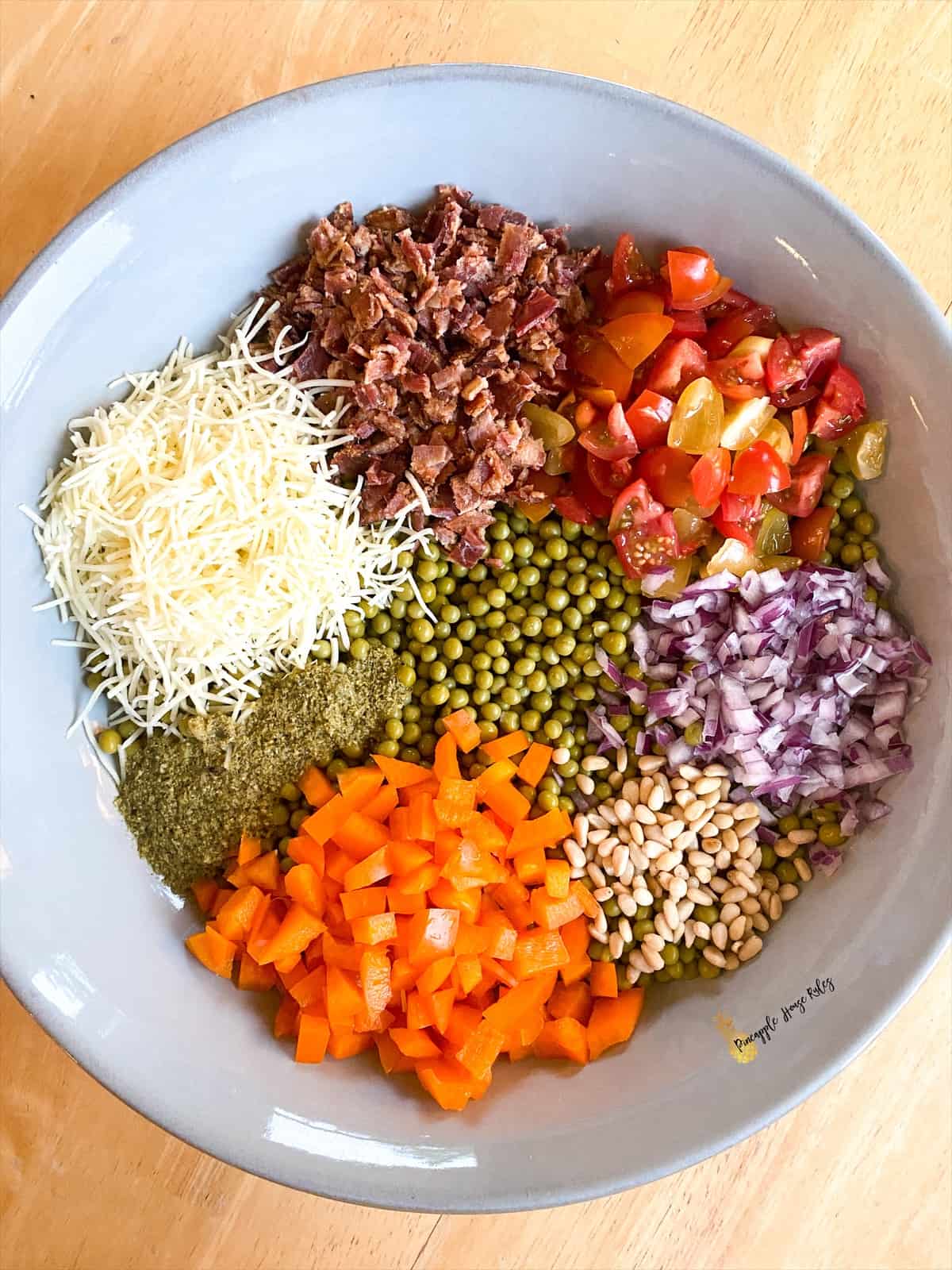 Easter Recipes: Main Dish Ideas
In all honesty, for Easter, our go-to main dish is a Honey Baked Ham or grilled sausages. BUT! If you'd like something different, here are some other options:
These hearty Chicken and Dumplings are a slam-dunk when it comes to cooking for a crowd. Everyone will leave with happy tummies!
Beef Bourguignon is a labor of love, but so worth it. It's better the longer it cooks. You can get it going before company arrives, let it simmer, then serve when you're ready.
This is another labor-of-love recipe that's always a winner, winner, pasta dinner. It serves a small army!
Easter Dessert Ideas
This fresh Strawberry Cake is a light, fresh dessert that would be a delicious end to your Easter meal.
The ultimate SMOOCH! If you're wanting to WOW your crowd, this is the ticket! I've broken all the steps down, so it's easy to whip together.
This is a lighter dessert cake that's full of delicious berries!
This Whiskey Cake is always a hit with the fellas in the group. It's not too sweet and is super easy to make!
I hope however you plan to spend your Easter holiday that you're surrounded by ones you love with a table full of delicious food!