Rule #150: Combining booze and sugar can only be a good choice.
Oh man, oh man. 'Tis the season for all things stress and chaos! I hope we can all take a moment to intentionally focus on the things that matter: family, friends, faith, and fellowship through giving. What better way to spread a little cheer than through a delicious dessert that's just a bit boozy to really highlight the spirit of the season?! This yummy Whiskey Cake is full of Adults Only flavor that's got just the slightest hint of sweetness.
The whiskey glaze that soaks into the moist cake is what really sets this bad boy over the edge into Dessert Nirvana.
I'm not a big fan of super sweet stuff, but this Whiskey Cake is something I CRAVE! And no, not just for the whiskey. It's got just the right amount of sweet to do the job without overpowering your beautiful taste buds. Plus, it all starts from a store bought cake mix! Can't go wrong with that, 'm I right?!
Here's our all-star lineup for what I would consider this Santa's Favorite Dessert. Using the store bought cake mix and instant pudding mix gives this recipe just another leg up in the win column! Work smarter, not harder, y'all.
First, blend together a box of yellow cake mix, instant vanilla pudding mix, some whiskey, and vegetable oil.
Now, blend in some eggs until they're mixed through.
Oh yes, you wanna lick this batter!
Pour everything into a bundt pan coated with some baking or cooking spray.
Bake at 350 for 45 minutes, or until a toothpick inserted into the center comes out clean.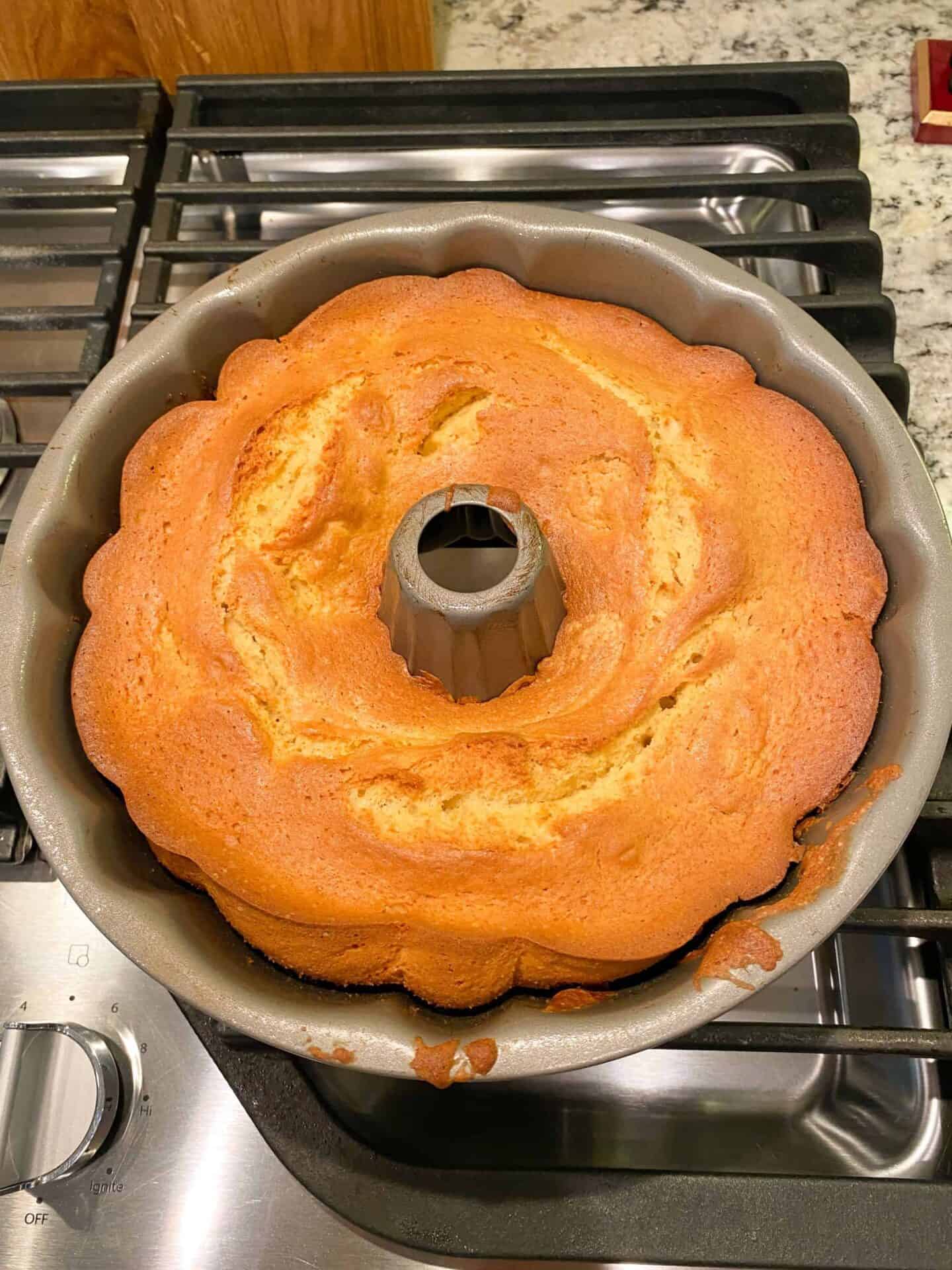 When the cake has about 10 minutes left to cook, start on that sinfully-perfect-for-Santa Whiskey Glaze. Melt together some sugar, butter, water, and lemon juice.
Once the sugar has dissolved, turn the heat off. Add in some (you guessed it) whiskey! Always, ALWAYS, I mean it… ALWAYS use alcohol you would drink to cook with. You can't cover up nasty booze with sugar, I'm just sayin'. Use the regular good stuff, my friend.
Now then, using your favorite poking instrument (mine is one of my Daddy's old chopsticks), poke some holes into the cake.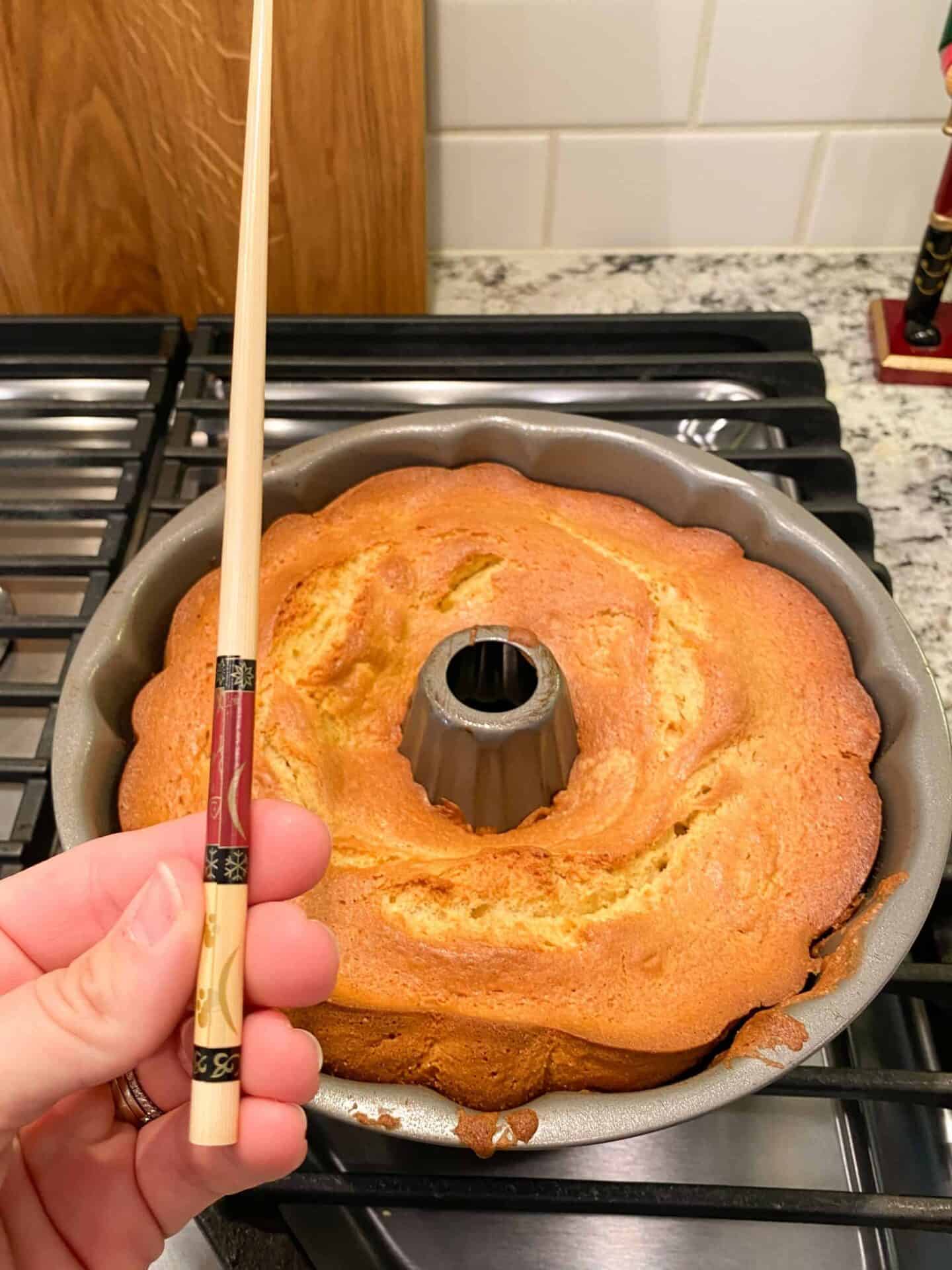 You want enough holes so that you know the glaze will soak through (15-20 should do the trick).
Pour the whiskey glaze all around the cake.
Now, this is the hardest part of the recipe: WAITING.
Cover the cake with a towel and allow to sit and soak up that delicious boozy glaze for about 30 minutes.
Then, invert that bad boy onto your favorite cake stand (or fancy plate… or paper plate… you do you).
Voila! Whiskey Cake magic.
Now, you could stop there. But why would you? 'Tis the season to go over-the-top, no?
Sprinkle on some (or a lot more than some) powdered sugar.
Eat it for dessert, breakfast, lunch, whatever. Share some with your favorite people (or just keep it for yourself… I won't tell). I wouldn't recommend sharing it with your favorite people under the age of 18 though. When I say boozy, I mean it's BOOZY. Sugar is one thing, but booze and a toddler do not a happy parent make.
Happy Boozy, Sugary, oh-what-the-Hell-give-them-another-gift Whiskey Cake, y'all!
---
Whiskey Cake
Cake
1 (18.25 ounce) package yellow cake mix
1 (3.4 ounce) package instant vanilla pudding and pie-filling mix
½ cup whiskey or bourbon
½ cup vegetable oil
4 jumbo eggs, at room temperature
Powdered sugar, for garnish
Syrup
¾ cup white, granulated sugar
¼ cup butter
¼ cup water
Juice of ½ a lemon (about 1½ tbs.)
¼ cup whiskey or bourbon
Preheat oven to 350 degrees. Spray a Bundt pan with baking spray, or butter and flour the sides to prevent sticking.
In a large bowl, combine cake mix, pudding mix, ½ cup whiskey, and oil. Beat at medium speed with an electric mixer or in a standing mixer. Add the eggs and whisk until completely combined. Pour batter into the prepared Bundt pan. Bake for 45 minutes, or until a toothpick inserted into the cake comes out clean. When cake has about 10 minutes left to cook, make the syrup.
In a small saucepan over medium heat, combine the sugar, butter, water, and lemon juice. Bring to a boil slowly, stirring until sugar is dissolved (about 5 minutes). Remove from heat and stir in remaining ¼ cup whiskey or bourbon.


Once the cake has cooked, poke about 10-15 holes in the bottom using a chopstick or skewer, making sure to poke all the way through. Drizzle the warm syrup all around, ensuring that you get a good amount of moisture into all the cracks and holes in the cake. Cover the cake with a towel or foil and allow to sit and cool for about 30 minutes. Turn over onto a cake serving plate. If the cake doesn't come out immediately, just let it sit and gravity will take care of it. Don't force the cake out of the pan – it will crumble to pieces.
Garnish with sifted powdered sugar, if desired.