Rule #118: Instead of whining about dinner, pour some wine on your dinner!
I don't ever want to say a recipe is perfect, but it's hard to not lean towards that opinion with this little number. Winey Lemon Chicken checks a lot of good boxes: healthy, easy, involves wine, delicious, and a one-pot-wonder. I'm not sure how much more of a Winner, Winner Chicken Dinner it can get!
The delicious taste of the zippy lemon paired with a hint of wine and herbs is so perfectly fresh. Again, I know we shouldn't really describe anything as perfect, but COME ON!
First, pour some olive oil in the bottom of a Dutch oven or oven proof dish.
Layer on some sliced lemons like a little comfy bed for your little chickens.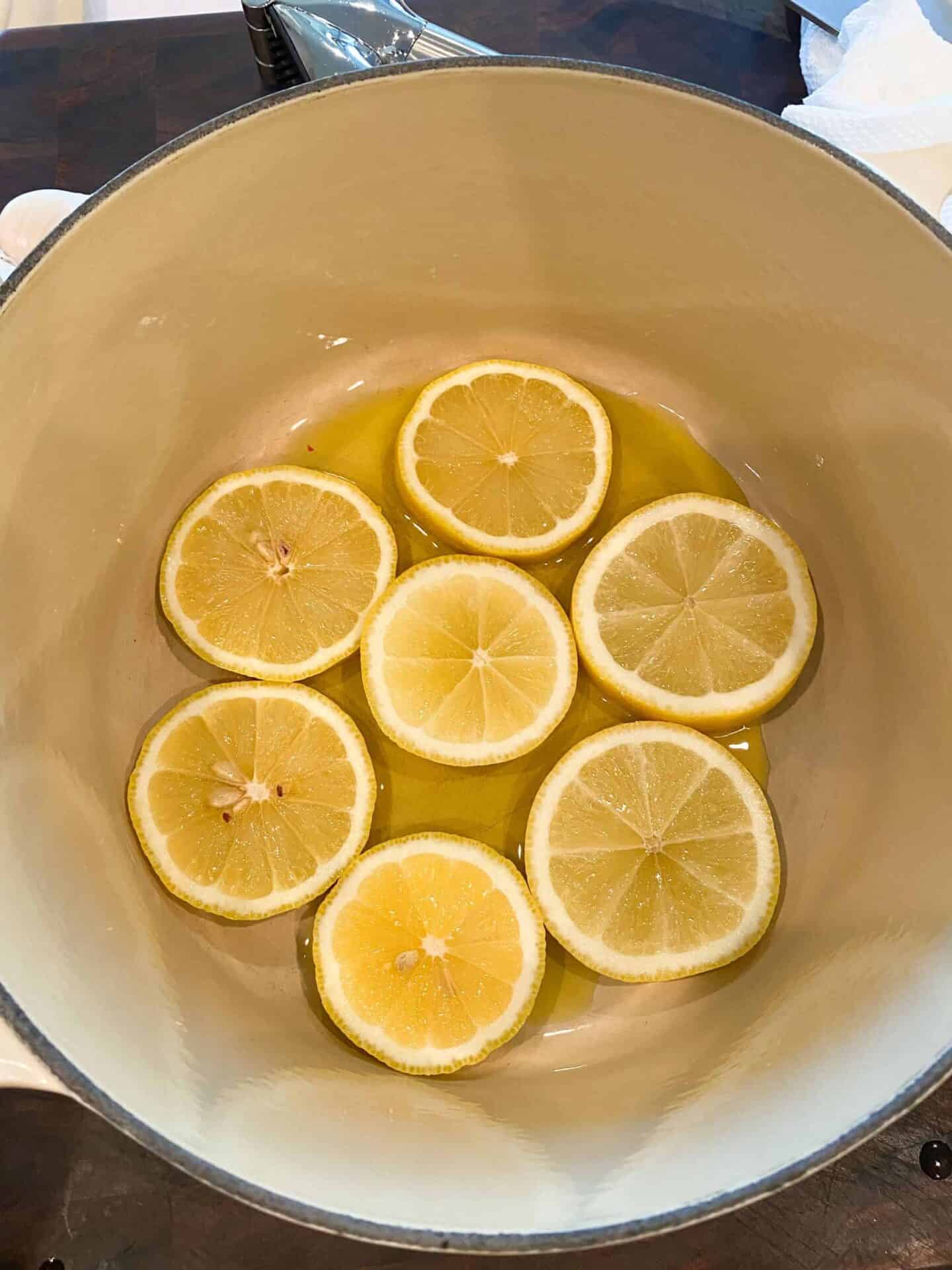 Then layer on some chicken breasts seasoned on both sides with Kosher salt and freshly ground black pepper.
Then sprinkle on some minced garlic.
Next, pour on some dry white wine, olive oil, and dried oregano and thyme.
Finally, top with more lemon slices and bake at 350 for 40 minutes.
I like to kick on the broiler at the end for a couple of to get a nice char on the lemons, but that's really just for kicks to feel fancy. Sometimes I like to dress up my dinner like it's destined for its own Date Night. Speaking of Date Nights and perfect pairings, see below for some side suggestions.
Side Suggestions:
Asparagus with Balsamic Tomatoes
Broccoli Rice with Pesto, Parmesan, and Pine Nuts
Easy Orzo (pasta that's like rice)
---
Winey Lemon Chicken
3 tbs. extra-virgin olive oil, divided (2 tbs./1 tbs.)
2 lemons, sliced
2 large boneless, skinless chicken breasts
Kosher salt
Freshly ground black pepper
3 garlic cloves, minced or pressed
¼ cup dry white wine (we like this Chardonnay)
1 pinch dried oregano
1 pinch dried thyme
In a Dutch oven or oven-proof dish with a lid, pour in about 2 tbs. olive oil and layer on some lemon slices. Generously season chicken breast on both sides with Kosher salt and freshly ground black pepper. Place chicken on top of lemon slices. Sprinkle on minced garlic. Pour about ¼ cup dry white wine over the chicken breasts and drizzle on about 1 more tbs. olive oil. Sprinkle on a healthy pinch of dried oregano and dried thyme. Top with more sliced lemons. Cover and bake at 350 for 40 minutes or until chicken is cooked through.