Tuscan Chicken Cakes + Tomato Basil Relish + Golden Aioli
This recipe is the thing of dreams. It's super low-calorie, good for you, and it's easy enough for a weeknight [oh, and yummy, too]. You can prep everything ahead of time, so that when it's time to eat, all you've gotta do is brown the chicken cakes in a skillet then cook 'em in the oven. Dinner could be done in less than 15 minutes, my friends.
healthy + simple + delicious + make ahead
Forming the patties and then chilling them helps them to bond together a little more than they would if you just formed them and cooked them right away. The same kind of technique can be applied to things like meatballs (like these or these).
You can make the chicken patties ahead of time (up to a day ahead), cover them, and keep them in the fridge until you're ready to eat. When it's chow time, pour some breadcrumbs in a shallow dish.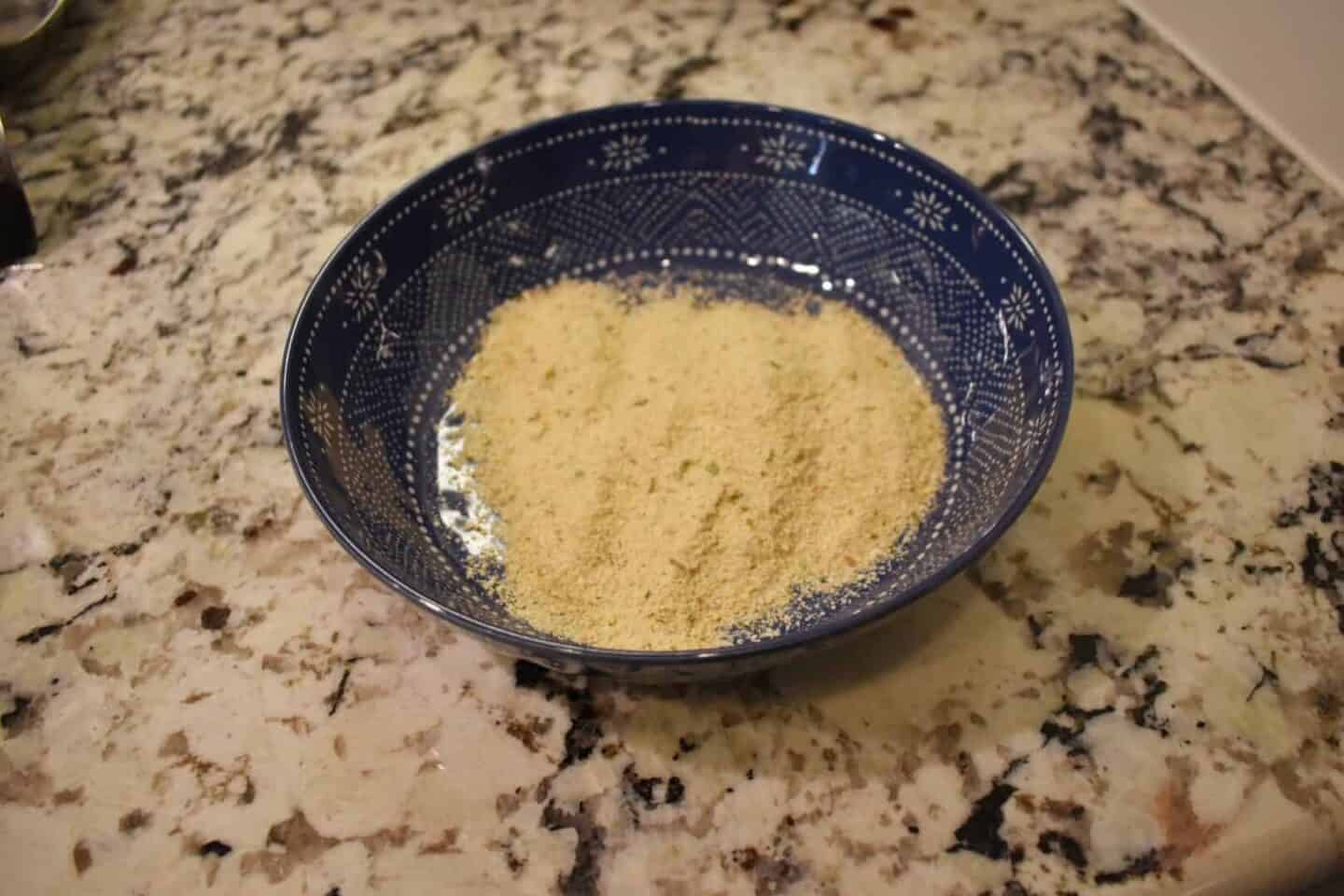 Brown the chicken cakes on both sides.
Then, throw 'em in the oven to keep cooking the insides. Keep them warm until you're ready to eat. I use oven-proof skillets for this dish, but if you don't have those, just brown them in a skillet and pop them in a large Pyrex or oven-proof dish to warm them through.
I'd definitely recommend making the Tomato Basil Relish ahead of time as well. The flavors get better then longer they can marinate together.
Basil is one of the rare plants I've managed to keep alive* since we've moved to Houston. This little guy has given us fresh basil for months now – which is both delicious and thrifty. I'd recommend trying your hand at basil growing if you're a green-thumb newbie.
*Please note Basil's dead neighbor in the picture. Sorry, little flowers. RIP.*
This relish is light, full of flavor, and packed with all the tang you need to even out the chicken cakes. There are similar ingredients in the cakes + the relish and they compliment one another perfectly.
The relish doubles as a salad dressing, too. Just spoon it over some mixed greens and you've got dinner covered, baby.
This Golden Aioli is friggin' yummy. It's super simple, too: mayo + yellow mustard + honey. Doesn't get much easier to make a creamy dollop to spread on your crispy chicken cakes. Definitely make this guy ahead, too, if you can. One less thing to worry about at dinner time!
I wanted to make these as healthy (but still delicious) as possible, so I subbed out some mayo for Greek yogurt. I also didn't use a lot of honey mustard like the original recipe calls for. You can definitely use honey mustard instead of the Dijon, but I liked the zip the Dijon gives it.
Either way, enjoy this delicious dinner without any guilt – each chicken cake has only 130 calories.
---
Tuscan Chicken Cakes with Tomato Basil Relish and Golden Aioli
Chicken Cakes
3 cups (1 lb.) cooked chicken breast, shredded and chopped
1/2 cup red onion, minced
1/2 cup Italian breadcrumbs, plus more for breading
1 5.3-oz. container plain Greek yogurt
1 egg, lightly beaten
2 tsp. Dijon mustard
1/3 cup roasted red peppers, drained and chopped
1/4 cup basil pesto
2 tbs. EVOO
Mixed greens, for serving
Tomato Basil Relish
1 cup cherry tomatoes, halved
1/3 cup red onion, minced
1/4 cup basil leaves, chopped
1 tsp. basil pesto
2 tbs. balsamic vinegar
2 tbs. EVOO
Golden Aioli
1/2 cup mayonnaise
1 tsp. yellow mustard
2 tsp. honey
For the Chicken Cakes
In a large bowl, mix together the chicken, red onion, breadcrumbs, Greek yogurt, egg, Dijon, roasted red peppers, and pesto (everything but the EVOO and mixed greens). Form 6 equal patties and place on a plate. Cover with plastic wrap and refrigerate for at least an hour and up to a day ahead.
When you're ready to serve, remove plate from fridge and let sit at room temperature for a few minutes. Preheat the oven to 300. In a shallow dish, add about 1/2 cup Italian breadcrumbs. Heat the EVOO in a large oven-proof skillet or Dutch oven over medium-high heat until shimmering. One-by-one, coat each patty in breadcrumbs and cook 3 minutes per side. Place in the oven for 10 minutes or until heated through. Keep warm until ready to serve.
For the Tomato Basil Relish
Whisk together all ingredients until well combined. Serve immediately or make ahead and store, covered, in the fridge (best made ahead of time to allow ingredients to marinate).
For the Golden Aioli
Whisk together all ingredients. Serve immediately or make ahead and store, covered, in the fridge.
Serve the chicken cakes on a bed of mixed greens. Drizzle tomato basil relish on top with a dollop of the golden aioli.
Tuscan Chicken Cakes with Tomato Basil Relish and Golden Aioli
I hope you enjoy this Tuscan Chicken Cakes + Tomato Basil Relish + Golden Aioli recipe!