Amazon Finds: The March Edit
Rule #201: Amazon Prime is worth your dime.

Sorry, I couldn't help myself. I had to make it rhyme. I love me some Amazon… so much so that the UPS guy will probably be getting a Christmas card from us this year. I wanted to share some of our favorite Amazon finds with y'all in hopes that you can be besties with your UPS driver, too!
Jon Boy got a couple of these pullovers for Christmas and absolutely loves them! Not too heavy, great quality, and he looks pretty good in 'em too.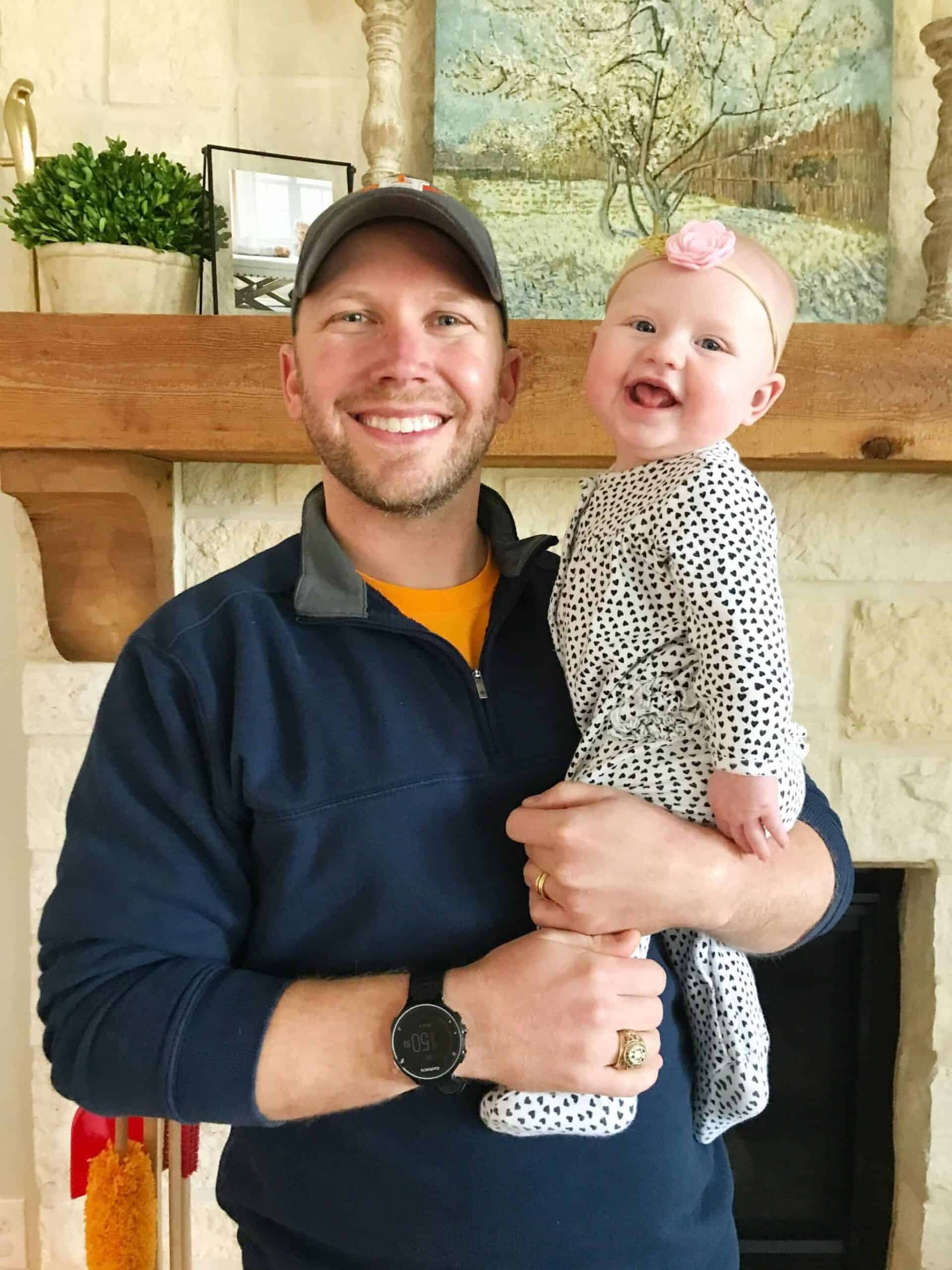 Aviators (2 for $15) | comes in tons of color options/combos
I am not allowed to have nice sunglasses anymore (RIP to the 4 pairs of Michael Kors I used to wear. I literally got them stuck in a door frame once. It was truly an accomplishment.) These are a great option. They're simple, CHEAP, and good quality.
Tortoise Shell Hoop Earrings ($9) | Comes in tons of colors!
I love these simple hoops. They're a great size, and the gold accent is so cute!
Apple Watch Band ($20) | Comes in 3 colors!
I love this watch band because it's easy to throw on and adjust. It's nice to have a non-sporty watch band for date nights and things like that! I have rose gold now, and I'll probably be going back for the gold soon. Can't beat the price!
Love these bows for the price, quality, and variety! I love the Baby Bling Bows, but they tend to fall around her eyes or neck if she's in the carseat. These will stay put all day!
Corey's Cowboy Boots | Comes in 3 colors!
Corey's cowboy boots are one of the best Amazon finds I've ever stumbled upon! We actually bought them for our trip to New Mexico last Thanksgiving to give him something to trek around the snow in. They worked great for Go Texan Day at his school, and we get compliments on them all the time. The shoes in this pic are his first pair – he was pretty rough on them at school. So, we ordered another pair already that he'll wear to church and nicer events like that. He makes one heck of a cowboy though if I do say so myself.
There Was an Old Dragon Who Swallowed a Knight
This adorable book was a gift from Corey's GiGi and BaBa (my aunt and uncle). We read it so much that it has started falling apart. I just ordered our second copy because we can't live without "The Dragon Book". The author also wrote a cute one called, A Cooked-Up Fairy Tale, that's in Brooke's library.
Melissa & Doug Construction Floor Puzzle ($12)
Corey's slightly obsessed with floor puzzles right now, and I'm not mad about it. They occupy at least 10 minutes at a time, they don't involve a screen, and we've started using them as bait for him to go potty! He just earned this construction version, but he's also already loving the Curious George, Dinosaur, and Ocean versions.
I'm all about these bad boys right now. We're at the height of allergy season in our house which usually means constant sinus infections and wayyyyy too much time at home, cooped up and recovering. Corey and I have been taking these daily for two months (Corey gets 1 + I get 2). They're meant to be an immunity booster, and **knock on wood** they've been helping us stay as healthy as we can this season.
I'd love to know your favorite Amazon treasures!
I hope you've enjoyed this Amazon Finds: The March Edit post! If you did, check out these similar posts.